Each of our generator set are equipped with parts from world reputed enterprises. We provide comprehensive solutions to different clients with various demands and the power ranges from 10 kVA to 3000 kVA. We have established strategic partnership with brands of Cummins, Perkins, Scania, Volvo Penta, Stamford, Meccalte, Leroy Somer etc. All the processing and testing procedures are finished in our principles state of the art factory & among all the Generator companies in Sri Lanka We are considered as one of the most cost-effective Generator suppliers in Sri Lanka.
PRP-110D5-50HZ
Diesel Generator set | 
Standby Power (kVA/kW): 110/88
Prime Power (kVA/kW): 100/80
Fuel Type: Diesel
Frequency: 50Hz
Speed: 1500RPM
Alternator type: Brushless
Powered by: Cummins,Perkins,Ricardo
0777-656382 / 0777-656359 / 011-3670270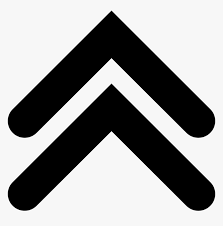 GREENPOWER Perkins Diesel Power generator 100kVA generator price in sri lanka 80kW Open frame Manual starting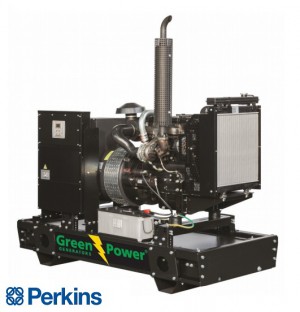 Greenpower Equipped with water-cooled Perkins diesel engine. Supplied with stable framework and Green Power electrical panel, voltmeter, frequency meter, ammeter, hour meter, starter key and indicator panel for oil, battery charge and low fuel level. As an option, we also supply the silenced version.
Specification
Prime running power (PRP)100kVA, 80kW
Emergency stand by power (ESP) 110kVA, 88 kW
400/230 V @ 50 Hz 1500 rpm
High quality and reliable 4-cylinder Perkins diesel engine
Easily operated control panel
Brushless permanent magnetized generator IP23 with optional electronic AVR
Fuel tank 120 liters with leakage protection
» Click Here to view the Engine Datasheet
» Click here to see Datasheets
Technical Data
Generator Engine
Perkins 1104C-44TAG2
Type
4 cycle, water-cooled, diesel engine
Compression Ratio
18.2:1
No of Cylinders
4
Cylinders Arrangement
In-line
Displacement
4.4 Liters
Bore x Stroke
105 x 127 mm
Prime running power (PRP)
100 kVA/80 kW
Emergency stand by power (ESP)
110kVA/88 kW
Speed
1500 rpm
Mechanical output
72-112 kWm
Fuel Consumption
17,1 liter/hour
Rated Current
160 Amps
Rated Voltage
400V/230V

Landuse Type of Unit

Low Noise, Automation Type

Weight

1135 Kg
Dimension (LxBxH)
2100x1000x1800 mm
Rotation
Anti-clockwise
Engine power
120.8 / 90.1 (hp / kW)
Standard tank capacity
120 l
Current
144A
Sound level
69dB (A)
Frequency
50Hz
Standard equipment
Other configurations

Air inlet system
Automatic fuse magnetothermal
Control system
Cooling system
Fly wheel and flywheel housing
Emergency stop button
Fuel tank 120 liters with leakage protection
Safety device in the engine for:

high water temperature
low oil pressure
low fuel level
battery charging error

Models with different voltage
50 Hz version

Accessories


Mobile drive wheel
Type-approved trailer
Autostart
Automatic power switch ATS
Automatic power switch and phase-out
Blink-free feedback
Parallel operation
Fuse type
Ground fault switch
Extraction point with power transformer input point
Radiostatic protection VDE 0875 curve N
Electronic speed control
Oil heater
Engine heater
Oil pump
Automatic tanker from external tank
Protective frame with lift hook
Container unit
Alternator voltage / frequency generator
Fuel tank deployment
Fuel level
Alarm on all internet connection.
GSM alarm monitoring
Capable soundproofing 70dB down to 55dB
Remote control
Environmental Class STAGE III
Disconnect 1-phase or 3-phase, respectively
UPS system battery backup 1-phase and 3-phase
Standard Genset Specifications
Engine
Perkins heavy duty diesel engine
4 cylinder equipped with Water cooling
Mechanical governor control system
Replaceable wet type cylinder liners
Replaceable fuel filter, oil filter and dry element air filter
Cooling radiator and fan
Fuel connection hoses and manual sump oil drain valve
Exhaust silencer
Maintenance free battery including rack and cables
Jacket water heater (as option)
Perkins Engine Manual
Alternator
Brushless, single bearing system
Insulation class H with circuit breaker protection
Standard degree of protection IP 23
Self-exciting and self-regulating
Main line circuit breaker
Close voltage regulation
Greenpower AB reserves the right to make any errors or changes in specifications. © Copyright / Greenpower AB.
You recently looked at these products